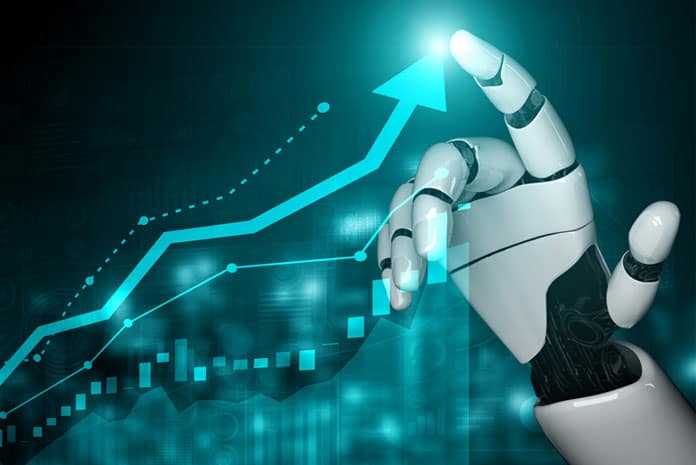 Genesys, a global cloud leader in AI-powered experience orchestration, reported results for the second quarter of its fiscal year 2024 (May 1 –July 31, 2023), during which the Genesys Cloud CX platform surpassed 1 million users and ended the period with nearly $1.2 billion in annual recurring revenue[ii]. As the Contact Centre as a Service (CCaaS) platform of choice, Genesys Cloud CX continued its strong gains with over 50% year-over-year revenue growth for the second quarter, compared to the same period in the prior year.
"Quarter after quarter, our results show that our customers, partners and industry experts have confidence in the strength of Genesys Cloud CX to lead the industry into a new era of AI-powered experiences," said Tony Bates, CEO and chairman of Genesys. "With our innovations and ecosystem, we're revolutionising how businesses deliver higher levels of personalisation to customers and empower their workforces for experiences that rise above the competition."
Key business highlights include:
For the second quarter, Genesys reported high-20s Adjusted EBITDA[iii] margin
In the first half of FY 2024, Genesys generated positive Free Cash Flow[iv]
Genesys had a strong financial position at the end of the second quarter with a total liquidity of over $850 million, consisting of over $600 million of cash on hand and an unused revolving credit line of $250 million
The top 50 Genesys Cloud CX customers averaged more than 8,900 unique users on the platform during the quarter — up more than 30% year-over-year for the period — showing strong usage growth with enterprise-class customers
In the second quarter, Genesys Cloud CX gained momentum across diverse industries, including over 145% year-over-year revenue growth from retail customers, over 120% year-over-year revenue growth from healthcare customers, and over 65% year-over-year revenue growth from financial services customers
New and expanded customers include a Fortune 20 healthcare organisation, a top-five global automaker, a Fortune 100 computer hardware company, a popular US department store, and more
Five new government security certifications, including FedRAMP® Authorisation at the Moderate Impact level, TX Ramp, State Ramp, Cyber Essentials Plus and IRAP protected status
Additionally, Genesys was recently recognised as a Leader in the 2023 Gartner® Magic Quadrant for Contact Centre as a Service[v], positioned highest for ability to execute. This makes Genesys a nine-time Magic Quadrant Leader. Genesys was also recognised in the Gartner Critical Capabilities Report[vi], ranking highest in three of the five Use Cases: High-Volume Customer Call Centre, Customer Engagement Centre and Global Contact Centre. Genesys credits these recognitions as evidence that its customers, partners and employees can trust the company is executing its vision of AI-powered experience orchestration to deliver incredible customer and employee experiences.
Ushering in the Future of Customer and Employee Experiences with Genesys AI
Building on its extensive history of AI-powered innovations, Genesys delivered nearly 40 new features and enhancements across its portfolio during the first half of the year. Updates include additional native generative AI models for auto-summarisation and providing Genesys Cloud CX users with access to Amazon Bedrock, a fully managed service that makes industry-leading foundation models from AI21 Labs, Amazon, Anthropic, Cohere and Stability AI available via an API. Focused on leveraging the power of AI to transform customer and employee experiences, the number of customers deploying three or more native Genesys AI solutions continued to grow at a pace of more than 8X year-over-year in the second quarter.
Empowering Organisations to Deliver Empathetic Experiences
To help organisations improve the employee experience — a top customer experience priority —Genesys continues to execute on delivering innovations that equip organisations with the tools needed to respond to market shifts. During the second quarter, Genesys introduced several new offerings designed to empower and engage the workforce in the contact centre and beyond, including Work Automation and Task Routing, the Genesys Experience Index methodology and the Genesys Cloud EX solution.
Driving Positive Change
Genesys also continues to lead the industry in setting the standard for responsible growth and positive worldwide impact through its award-winning Environmental, Social and Governance (ESG) initiatives, including:
Strengthened its commitment to use Genesys products for good by enabling more non-profits to evolve to the cloud and expand their ability to serve their communities
Demonstrated the impact of its sustainability commitment on its business results, winning more than $75 million in RFPs when sustainability was a significant selection criterion
Eclipsed the 30% threshold for the representation of women across the global Genesys workforce for the first time
Nurtured a diverse pipeline of Software as a Service talent across the workforce, onboarding over 40 new US-based technical interns, of whom 39% identified as women and 41% identified as a member of the underrepresented population
Join the thousands of organisations delivering differentiated customer and employee experiences and driving business performance using Genesys Cloud CX. Try the GCXNow offering, a free self-service trial that makes it faster and simpler to access the latest in AI and digital innovations from Genesys.
Gartner Disclaimer
Genesys was recognised as "Interactive Intelligence" in the 2016 and 2015 reports "Gartner Magic Quadrant™ for Contact Centre as a Service, North America." Genesys acquired Interactive Intelligence in 2016.
The report "Magic Quadrant for Contact Centre as a Service, North America" was named as "Magic Quadrant® for Contact Centre as a Service" in 2020.
Gartner does not endorse any vendor, product or service depicted in its research publications, and does not advise technology users to select only those vendors with the highest ratings or other designation. Gartner research publications consist of the opinions of Gartner's research organisation and should not be construed as statements of fact. Gartner disclaims all warranties, expressed or implied, with respect to this research, including any warranties of merchantability or fitness for a particular purpose.